This extension is outdated. Download the full-blown component for additional options, unless you are looking for a version compatible with Joomla 2.5.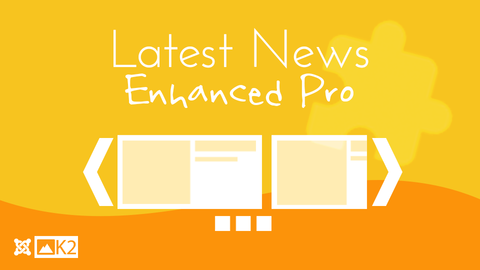 Latest News Enhanced Pro (previously known as Latest News Enhanced Extended) is an all-in-one news/articles module presenting the latest, featured, popular, future (even pending), related or random article snippets in a consistent professional fashion. It has tons of features and is extremely flexible. It is highly configurable and expandable but remains easy to use.
Downloads
Please make sure you read the following explanations before accessing the download links you can find at the bottom of this page.
Joomla 3.1+
Joomla 3.7 ready
Version 3.1
Translations










Features
Custom/extra fields support

Multiple layout configurations

Responsive and touch-ready animations

High pixel ratio screen support
filter items (standard Joomla articles or K2 items built-in) multiple ways: by categories, by tags, by author and/or by date range (past or future),
skip undesired items,
preview unauthorized items (login for full content access),
show related items (through keywords or tags matching),
order items multiple ways (by date, popularity, title, console order, randomly, by category, by author),

Hot

plug in additional data sources (available: news feeds),
layout items with article's images, media custom field, SYW Icon custom field, K2 image extra field, author's picture, calendar representation, title, text introduction and detailed information,
link items, url custom field or K2 link extra field, add 'read more' buttons (Bootstrap compatible),
alter items and minimize their layout after X leading items have been shown in full layout configuration,
limit how wide an item can be,
style items with responsive-ready layout designs,
create thumbnails on-the-fly from original images, cropped and/or resized to fit,

Hot

create high-resolution thumbnails for devices with high pixel ratio (like retina screens),
set image compression to balance image quality and page load,
style and format calendars representations multiple ways,
style images with hover effects, shadows and borders,
show some or all title and text introduction (html or plain),
show items to targeted user groups with highly detailed information (author, hits, ratings, categories, date, keywords, tags, links, social media sharing, comments count, K2 extra fields, Joomla 3.7 custom fields...),
add pagination and/or pre-configured touch-ready animations,
fine-tune the overall style with manual CSS additions and/or overrides,
cache thumbnails, on-the-fly stylesheets and scripts for faster loading,

Hot

add module instances inside articles, after a set number of paragraphs,
...
Additional features
Joomla! content plugins support,
100% CSS-based layouts,
SEO-ready code,
friendly SEF URLs,
support for IE8+.
Parameters
Please check the online documentation.
Example 1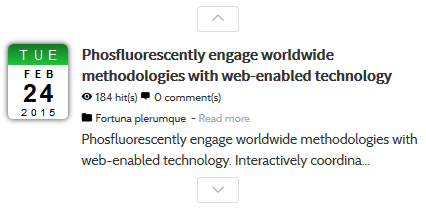 Example 2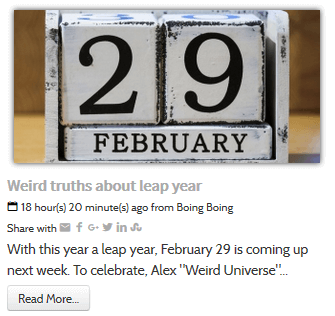 Demonstration
Check the demo site for some live examples.
How does the pro version compare to the free version?
Try free
Try Latest News Enhanced for free and get an idea of what Latest News Enhanced Pro can do for you!
Joomla! Extensions Directory
If you have found this module useful to you, please post a review       at the Joomla! Extensions Directory.
Additional Downloads
Buy this extension through PayPal
PERSONAL
ONE YEAR
$29.95
1 production install
unlimited test installs
DEVELOPER
ONE YEAR
$49.95
unlimited production installs
unlimited test installs
PRO
BUNDLE
all extensions, unlimited
unlimited production installs
unlimited test installs
forum & email free & pro
You must be logged in, have a current and valid license to be able to download this extension.
The following version is only supported up to Joomla! v3.4
.
For support under Joomla! v3.5 and over, please download the latest version of Latest News Enhanced Pro.
Check the documentation
 for information on how to migrate your outdated version. That migration has to be tested before going 'live'.