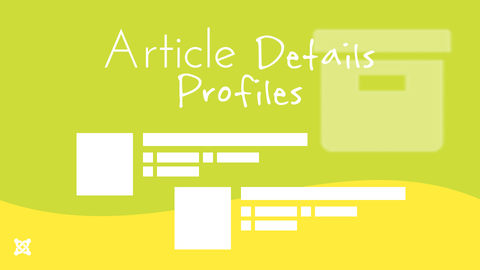 Use the full power of the Joomla! framework to create multiple Article Details configurations and design separate article details for different areas of your site.
Downloads
Please make sure you read the following explanations before accessing the download links you can find at the bottom of this page.
Joomla 3.1+
Joomla 3.7 ready
Version 4.0
Translations








Get involved and help translate this extension!
Create an account at Transifex and join the OpenTranslators hub.
Find instructions here.
Features
use the plugin's syntax to target individual articles,
setup multiple configurations (by creating module instances) and modify article, category blog and featured articles blog header and footer layouts,
show different layouts and information depending on user access, language and for specific menu items,
choose which information will be shown by each layout (hits, author, rating, dates, times, categories, keywords, tags, email, print, jcomments count…),

hot

show custom fields (Joomla 3.7 and over),
further control what information is shown by setting options to articles,
combine information elements using text and icons to produce elaborate sentences,
link keywords to search results, link tags to tag views,
add an optional calendar representation (choose from multiple styles),
use on multi-language sites,
override the CSS for display and print,
cache the produced stylesheets for better performance.
Parameters
Find detailed information about parameter availability and explanations in the documentation.
Demonstration Site
Check the demo site for live examples.
How does the pro version compare to the free version?
Try free
Try Article Details for free and get an idea of what Article Details Profiles can do for you!
Joomla! Extensions Directory
If you have found this extension useful to you, please post a review       at the Joomla! Extensions Directory.
Additional Downloads