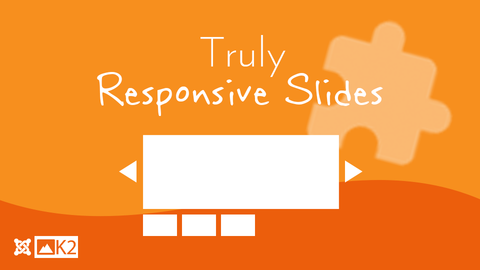 Create slideshows that are responsive, SEO-friendly and interactive by just using simple images, article content or K2 items.
Downloads
Please make sure you read the following explanations before accessing the download links you can find at the bottom of this page.
Joomla 3.1+
Version 1.7
Translations








Get involved and help translate this module!
Create an account at Transifex and join the OpenTranslators hub.
Find instructions here.
Features
any image, standard Joomla article or K2 item sets can be used as source for the slides,
source images are used to create the slide's background,
source content is used as content for a slide, in any position,
create sliders from 2 different slider types,
add slide transition options (speed, auto start...),
touch-enabled animations,
comprehensive interface when familiar with slideshow software,
customizable navigation arrows,
adaptive and SEO friendly content,
cached and minimized stylesheets and scripts.
Parameters
Please check the online documentation.
Example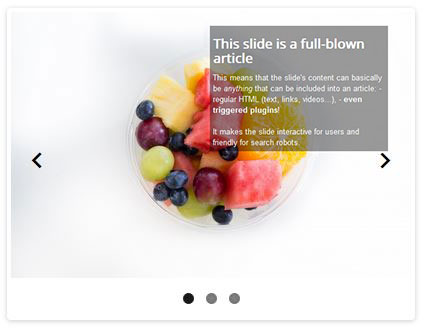 Demonstration site
Check the demo site for some live examples.
Commercial version
Upgrade to the pro version 'Truly Responsive Slides Pro' for more sliders, tooltips and support for image breakpoints!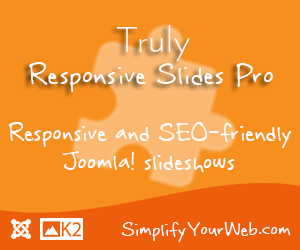 Discover Truly Responsive Slides Pro
Comparison chart
Want to see what you may be missing from the commercial version? Check the comparison chart.
Joomla! Extensions Directory
If you have found this extension useful to you, please post a review       at the Joomla! Extensions Directory.
Download free
Add support through PayPal