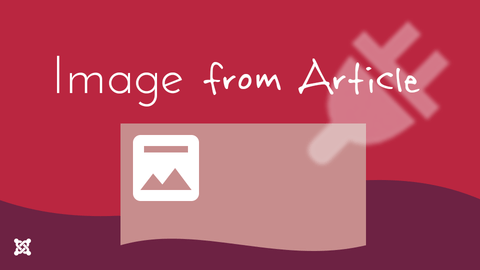 Your articles do not contain images but you still want to be able to share them on social media? Do you want to control what will be shown in Pinterest, Google+ or Facebook? The 'Image from Article' plugin is here to help improve your links and stand out of the crowd.
Downloads
Please make sure you read the following explanations before accessing the download links you can find at the bottom of this page.
Output example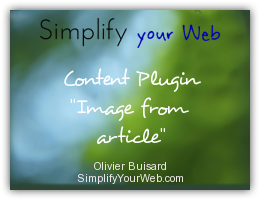 Joomla 3.1+
Version 1.3
Translations






Get involved and help translate this plugin!
Create an account at Transifex and join the OpenTranslators hub.
Find instructions here.
Features
choose which categories can be altered by the plugin and/or select specific articles,
create the article image with background image, logo, article title/intro/meta tag/custom field and credentials,
use any TrueType font for the text,
preview the resulting images before they appear on the site,
add plugin syntax into any article and the plugin will be triggered for that article,
include/exclude articles that already contain a full article image,
optionally use the full article image as background when the full article image exists,
use syntax to insert additional information into the credentials (like 'date created'),
easily add styles to the output image,
optionally add meta tags to the article page (following the Open Graph Protocol),
cache the stylesheet for better server performance.
Parameters
Please download and check the documentation.
Demonstration site
Check the demo site for some live examples.
Joomla! Extensions Directory
If you have found this plugin useful to you, please post a review       at the Joomla! Extensions Directory.
Download free
Add support through PayPal

The following version is not supported under Joomla! v3.5 and over.
For support under Joomla! v3.5 and over, please download the latest version of Image from Article v1.2.
Test the migration before going 'live'.