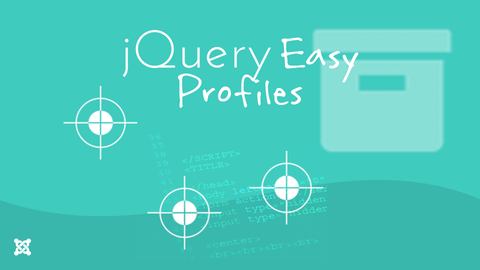 Take jQuery fixing to the next level and use the full power of the Joomla! framework to create separate jQuery Easy configurations.
Downloads
Please make sure you read the following explanations before accessing the download links you can find at the bottom of this page.
Joomla 3.1+
Version 2.0
Translations








Get involved and help translate this extension!
Create an account at Transifex and join the OpenTranslators hub.
Find instructions here.
Features
Fix jQuery / jQuery Mobile
Fine-tune your jQuery requirements (including jQuery UI and Mobile) and only fix issues on pages that cause problem. And now, you can even limit the plugin's processing to the header of your site pages! That will consume less server resources and definitely improve performance. Further tweak or add regular expressions used throughout and share them with everyone in the forum.

Manage different templates (perfect to separate desktop and mobile websites), select menu items, user access or language to completely make jQuery Easy work for your website.

The jQuery Easy Profiles package contains a module and a plugin.

Enable the plugin to run jQuery Easy on your website. No changes are mades until profiles (module instances) are created. Set a custom template position that will be used by those module instances and use the report feature to see the plugin in action. Restrict plugin access to Super Users and test your settings on your production site, without any risk. The visitors of your site won't even suspect a thing.

Create any number of profiles by using the module's framework (1 module instance = 1 profile) and decide where the processing will be done. Do finer tuning by using optional 'enable' and 'disable' parameters. Set basic and expert parameters like it is done with jQuery Easy.
Parameters
Find detailed information about parameter availability and explanations in the documentation.
Demonstration Site
Check the demo site for some live example of the modifications report.
How does the pro version compare to the free version?
Try free
Try jQuery Easy for free and get an idea of what jQuery Easy Profiles can do for you!
Joomla! Extensions Directory
If you have found this extension useful to you, please post a review       at the Joomla! Extensions Directory.
Buy this package through PayPal
Note You must be logged in, have a current and valid license to be able to download this extension.