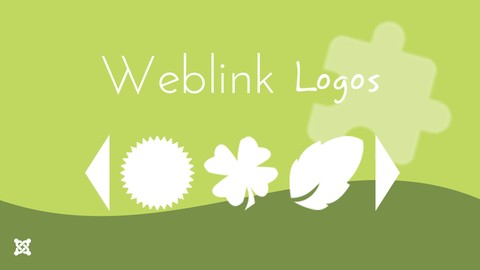 Display weblinks with logos from a category defined in the standard Joomla! Weblinks component in a grid or list-fashion. Add hover effects and carousel style animation.

Starting with Joomla! v3.4, the Weblinks component is not part of the core of Joomla any more. In order to use Weblinks Logos, you need to download the Weblinks component at the JED official extension page.
Joomla 3.1+
Version 2.3
Translations










Get involved and help translate this module!
Create an account at Transifex and join the OpenTranslators hub.
Find instructions here.
Downloads
Please make sure you read the following explanations before accessing the download links you can find at the bottom of this page.
Example 1 : a vertical GRID layout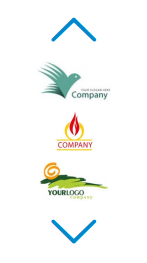 Example 2
The logos found in the footer of this website are created with Weblink Logos.
Parameters
Please download the documentation for a full list of available parameters.
Features
choose between a grid or a list layout,
show the logos alongside caption, description and hits,
sort all logos by popularity, by title, console order or randomly,
apply CSS3 hover effects,
apply filters to the logos for standard hover effects,
use the second image as hover image,

Hot

create high resolution logos for use on high pixel ratio devices like retina displays,
add carousel-style and touch-ready animation with pagination,
cache thumbnails, on-the-fly stylesheets and scripts for faster loading.
Additional Features
Joomla! content plugins support,
100% CSS-based layouts,
SEO-ready code,
support for IE8+.
Demonstration
Find live examples showcasing the use of the module on the demo site and on this website (footer logos).
Commercial version
Buy the enhanced version Weblink Logos Pro to add views. There is no loss of configuration when upgrading to the commercial version since Weblink Logos is integrated into the pro component.
Comparison chart
Want to see what you are missing from the pro version? Check the comparison chart. The modules in the free and commercial versions are identical.
Joomla! Extensions Directory
If you have found this module useful to you, please post a review       at the Joomla! Extensions Directory.
Attention
Bug There is an error in the Weblinks component v3.4.1. That version of the Joomla component adds 2 image tabs in the administrator console when creating weblink items. Therefore, no images can be saved.

Find an explanation and a fix at https://github.com/joomla-extensions/weblinks/pull/91 or update to the latest version of the component!
Download free
Add support through PayPal