You can use the download id associated with your extension to avoid any manual download when you are notified of an update. Once the download id is setup on your site, the downloads occur in the Joomla updater, as any other free extension. Follow these steps to ease your updates!
Step 1 Go to My purchased licenses once logged in on the site. Copy the download id for the license associated with your extension.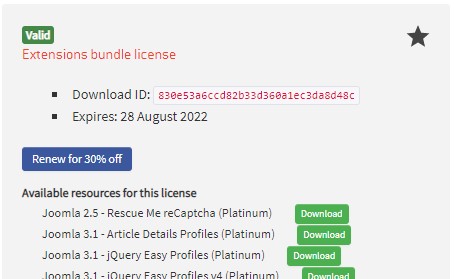 Step 2 Go to your site (it needs to run Joomla 3.2.3 minimum).
Step 3 In the administrator console, go to Extensions -> Plugins. Select the Installer type.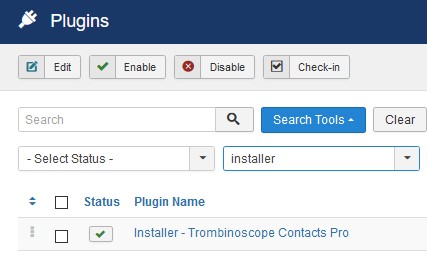 Step 4 Paste the download id in the allocated field in the plugin associated with your extension.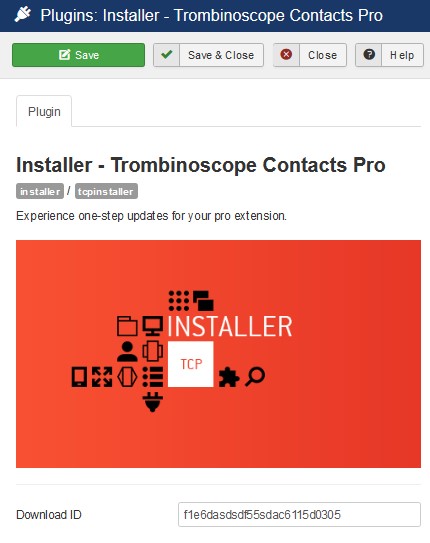 From now on, enjoy easy updates!
If you purchased a bundle license, use the same download id for all installers. At this time, you need to enter the download id in every installer plugin.
If your license expires before you renew it, the download id becomes obsolete and you will get a new one once you purchase the license again.