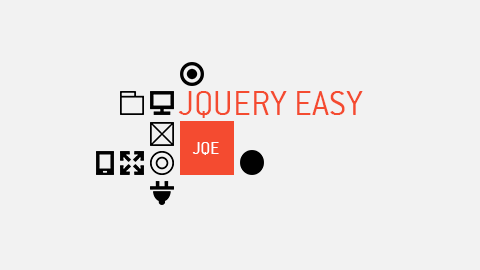 The jQuery Easy plugin helps removing jQuery conflicts when Joomla websites get overloaded with javascript libraries. Fine-tuning for better performance.
Downloads
Please make sure you read the following explanations before accessing the download links you can find at the bottom of this page.
Translations















Help the community, translate this extension!
Features

What it does out-of-the box
calls jQuery and jQuery UI libraries from the Google CDN (with or without protocol) - but you can do it locally as well,
places jQuery libraries and MooTools calls in order for perfect compatibility,
adds the noConflict() code alongside the jQuery library call,
strips out extra jQuery and jQuery UI libraries, including the noConflict() calls added by other modules or plugins,
lets you choose jQuery UI basic styling or custom theme.
What you can tweak
disable MooTools libraries tentatively in the frontend,
enable or disable the plugin in specific portions of the site, from template to single page,
use reporting to get feedback on what the plugin engine has done,
add or remove scripts and stylesheets,
strip blank lines left by the modifications made to the page,
prevent some libraries to be stripped out,
modify the way the engine works by default (do not add or remove noConflict() code...),
...
What the plugin cannot do
jQuery Easy cannot analyze and fix issues on aggregated or zipped code.
Some tools or templates perform high levels of optimizations that render scripts unidentifiable. Use one or the other. In this case, identify issues with jQuery Easy on non-aggregated code, fix the code internally (or by requesting support for the faulty extension(s)), disable jQuery Easy and finally optimize the code before putting the site into production.
Solving remaining issues
Although jQuery Easy can solve a large number of jQuery issues (code conflicts, jQuery libraries duplicates, wrong order calls...), some problems can still occur.

These problems can come from different sources:
another Joomla! extension may interfere,
some scripts on the page are not compatible with the version of jQuery you have selected in the plugin,
there are remaining conflicts with MooTools or another library,
some jQuery script declarations may need to be modified...
Re-ordering the system plugins, changing the jQuery version in the plugin console, requesting code modifications to the developers of the extensions that cause problem... are solutions you can try. There is no solution that fits all and we, at Simplify Your Web, are also here to help.
Parameters and Information
Find information, tutorials and tips in the documentation section of this website. Newbies, don't miss the FAQ where you will find terminology explanations.
Reading the documentation is highly suggested!
Joomla! Extensions Directory
If you have found this plugin useful to you, please post a review       at the Joomla! Extensions Directory.
Download free
Add support through PayPal
The following version is no longer supported.