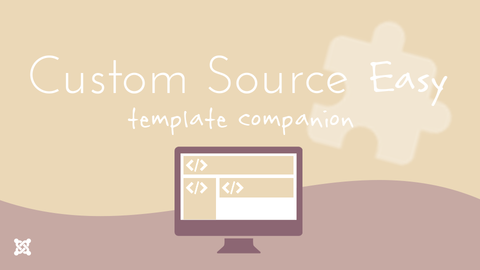 Add client side source code (HTML, CSS and scripts) to specific pages of a website through module positions. Load scripts only whenever needed to make your connection faster. Handle jQuery code, AdSense scripts or social links in a simple way. Use in conjunction with the Document Easy plugin to optimize page loading by adding code before the end of the body tag.
Translations


Downloads
Please make sure you read the following explanations before accessing the download links you can find at the bottom of this page.
Head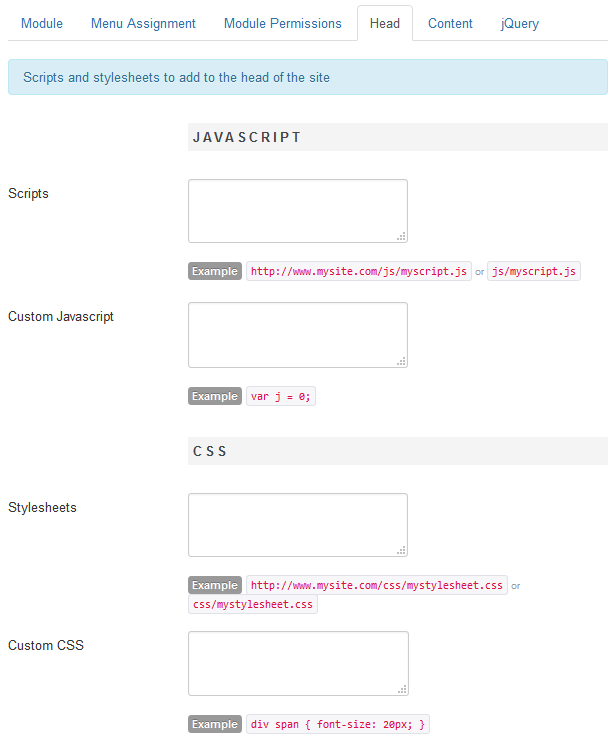 Content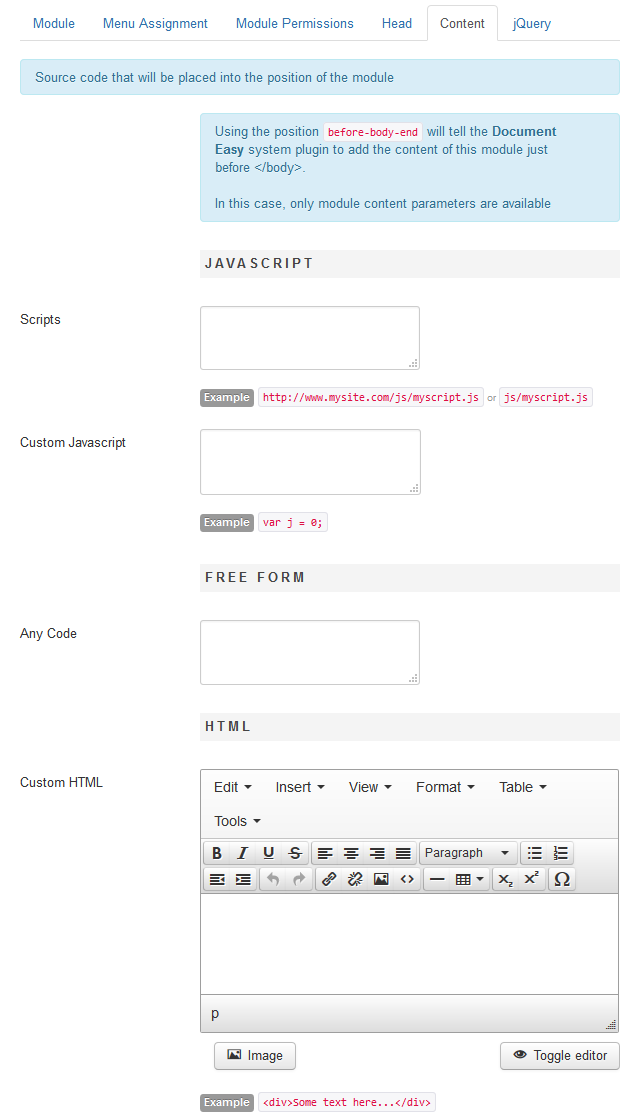 jQuery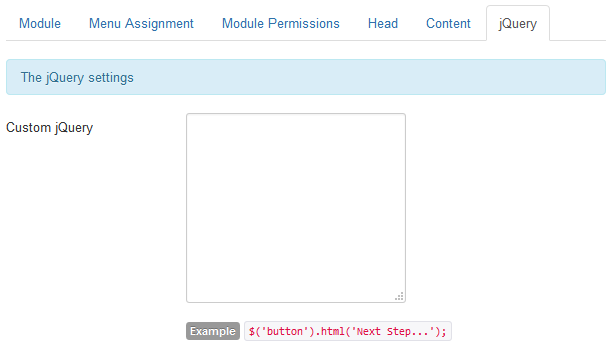 Download free
Add support through PayPal
The following version is not supported under Joomla! v3.5 and over.