Required:

 Trombinoscope Extended v1.5 and over
There is no contact menu item (or contact view) in Joomla! that allows us to add contacts right from the front end of a site. But there is a way for registered users to create their own contact entry into the system with the help of Trombinoscope Extended and Joomla itself.
Step 1 Go to Extensions -> Plugin Manager of the Joomla administrator console.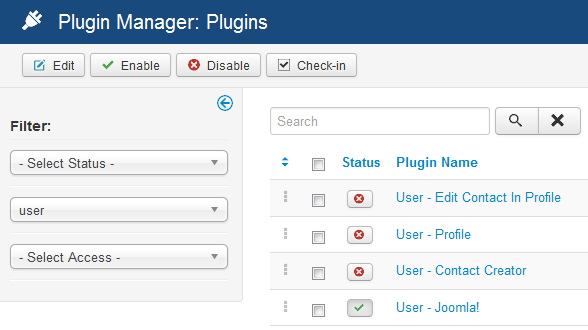 Step 2 Select and enable the Joomla user plugin Contact Creator.
Step 3 Choose the category the contacts will belong to and auto-publish the contact.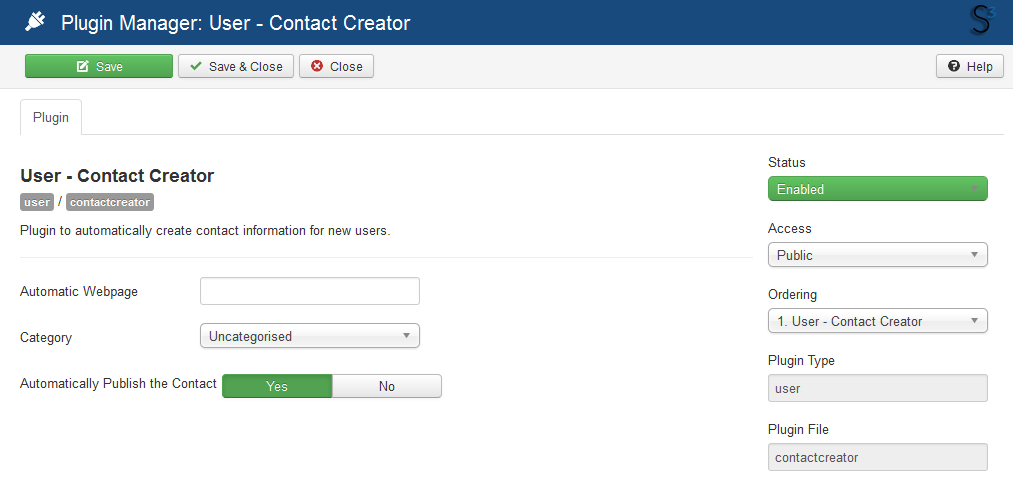 Step 4 Save.
Step 5 Select and enable The Trombinoscope Extended user plugin Edit Contact In Profile.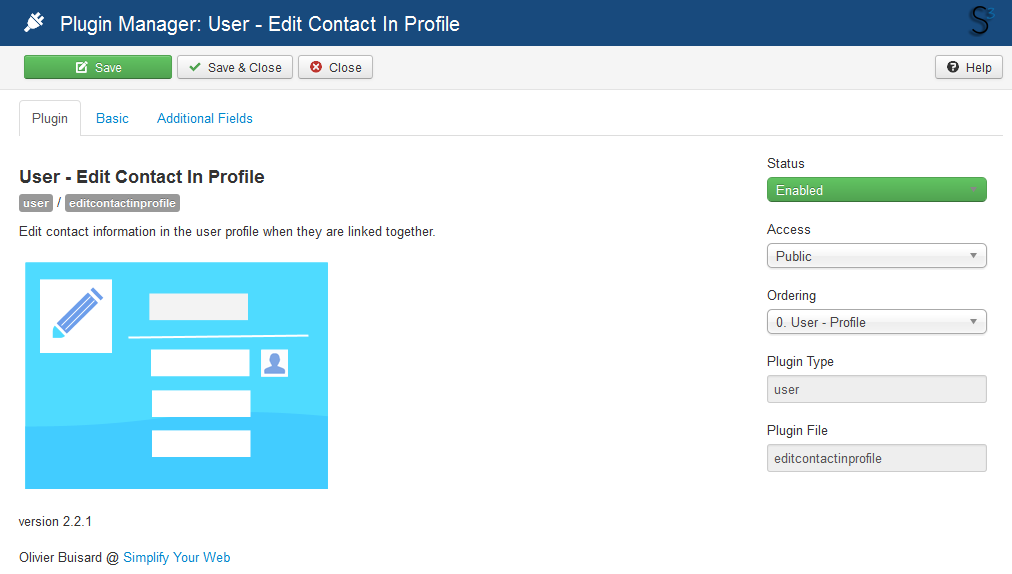 Step 6 choose the fields that should be modifiable by the registered user.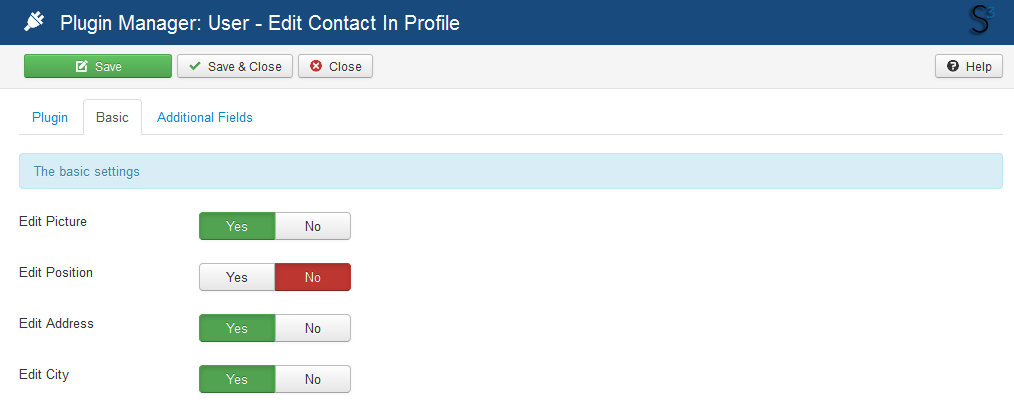 Step 7 Save.
From now on, the registered user has access to his/her information and can easily modify it in his/her profile page (available when a user logs in or from a menu item).
Note Contacts are also created automatically (and linked to users) when users are manually added to the Joomla administrator console if the Content Creator is enabled.