Pro
Add sample information types to your items.
Download and install the plugin as any other extension through the Joomla administrator's console. It is enabled by default.
After installation, each module instance gets a few new information types.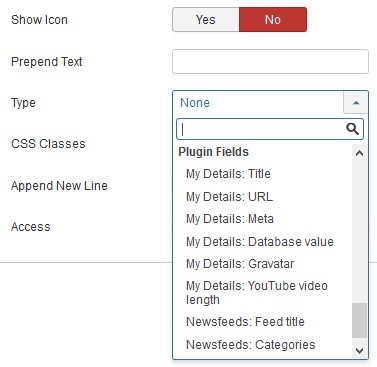 You will get the example output: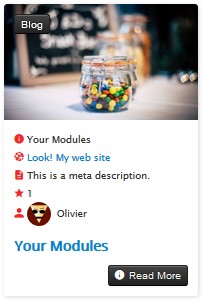 MyDetails: Title

the article or K2 item title,

MyDetails: URL

a generic URL,

MyDetails: Meta

the item's meta data,

MyDetails: Database value

a database value related to the item id,

Pro v4.6+

MyDetails: Gravatar

the Gravatar of the author.

Pro v4.9+

MyDetails: YouTube video length

the length of the YouTube video when the head type is video.
To get the length of the YouTube video, you need to select a head of type video, representing YouTube videos. You will also be required to override the layout provided by this plugin to include a Google YouTube Data API v3 key. You can find the file to override (lnep_detail_mydetails_youtubevideolength.php) under the folder /layouts/details of the extension.
Download now
Find the version that corresponds to your version of Latest News Enhanced Pro.
Learn how you can add your own information types in this tutorial.