Pro v2.5+
Add the rating information type generated by the Extra Vote extension to your items.
Download and install the plugin as any other extension through the Joomla administrator's console. It is enabled by default.
After installation, each module instance gets the Extra Vote rating information types.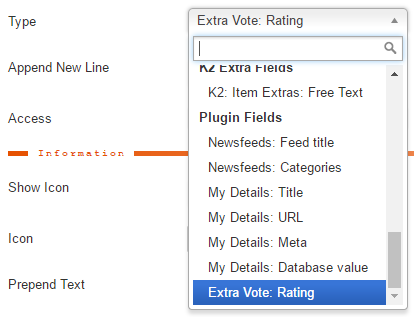 Extra Vote: Rating

the article's rating.
You will get the resulting output: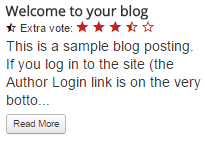 Download now
For Latest News Enhanced Pro v4.9+, download:
For Latest News Enhanced Pro v4.6+, download:
For Latest News Enhanced Pro v2.5+, download: