Profiles Joomla 3.7+
The package Article Details Profiles supports most of the Custom Field types (the relevant ones) introduced in Joomla! 3.7.
The supported types are:
calendar
checkbox
integer
list
radio
text
textarea
url (http, https and mailto)

New

editor
Once the fields are created in the content component, they are made available in the information blocs: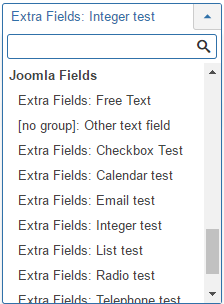 When selected, the field's value will show for the article, if the article has a value for the field.