Required:

 Trombinoscope Contacts Pro v2.2.1 and over
Search queries return data that has no specific formatting, no matter the kind of data that is returned. Thankfully, the smart search component allows template overrides when it comes to the results' output. Coupled with Trombinoscope Extended, it is possible to show specific contact data in the smart search results... picture included.
Step 1: Go to Extensions -> Plugin Manager of the Joomla administrator console.
Step 2: Select and enable the finder plugin Smart Search - Contacts for Trombinoscope Extended.

Step 3: Choose the fields that will be indexed by the smart search component.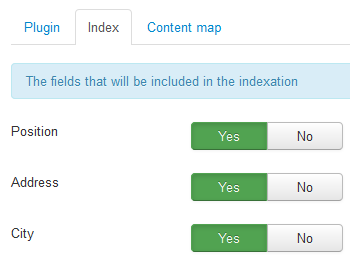 Step 4: Save.
Step 5: Go to Components -> Smart Search.
Step 6: Index the content (purge first if the site's content was already indexed).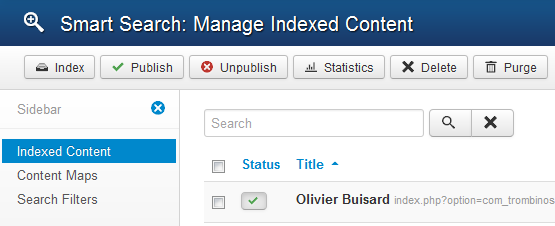 Step 7: Add the sample file default_contact.php to the overrides section of the template used for the site. If they do not exist, create the folders com_finder/search in the html directory.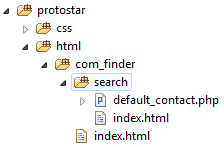 Step 8: Carry out a search at the front end of the site.