Install the plugin through the Extension Manager of the Joomla administrator's console. It will install the Custom reCaptcha plugin and the Simplify Your Web Extensions library.
Note You can download and install the plugin directly from the Install from Web tab of your website. Type simplifyyourweb in the search box and select Custom reCaptcha.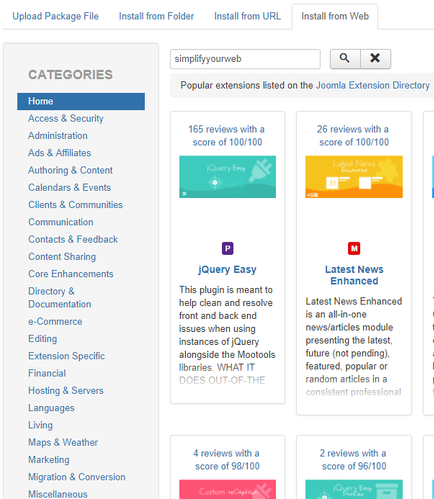 Starting with version 2.0.0, the extensions library is required for the plugin. It is installed automatically with the plugin. If, for any reason, the library fails to install or update, please download and install manually.